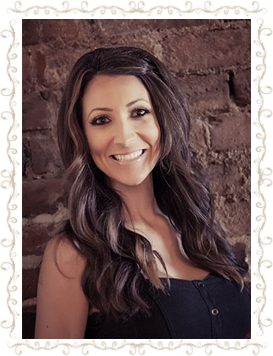 All throughout my life, I've had a passion for working with hair and makeup. After graduating from San Diego State University with a Bachelor's Degree in Communication, I returned to Beauty School in San Francisco. I received my cosmetology license in 2006. My career at Victoria's Salon began immediately after. I feel incredibly lucky to be able to say that I absolutely love my job and look forward to coming to work every day. While hair color, medium/long length cuts, special occasion styles and makeup are what I enjoy the most; I'm also experienced in men's haircuts.
My friendly personality, positive attitude, and passion for making my client's look and feel confident are all attributed to my successful career at Victoria's. I believe in listening and consulting with my clients prior to their appointment, coming up with a plan to achieve what they desire, and delivering an amazing result. It makes me feel great knowing I am sending them off satisfied and eager to come back for their next appointment!
I enjoy spending time with my regulars and even meeting new clients. Victoria's staff treats their customers like family. This is why I enjoy every moment of my day with this great team. I'm always up for a challenge and I constantly strive to improve. That is the foundation that has shaped me to be the hair stylist that I am today.